​
Cinema Perdu is the Utrecht based project of Martijn Pieck. "Soundtracks without movies" is how Martijn Pieck sees this project.
With a fascination for (urban) found sounds he works with field recordings as starting point for his compositions. With all kind of manipulations and additions from other sound sources like synthesizers and contact-microphone recordings he recreates the feeling of a place during a certain time, sometimes more factual, sometimes more storytelling.Live-perfomances are for the most part improvisations in which he uses sounds and structures from past and upcomming releases.
Besides his solo project Cinema Perdu, Martijn Pieck is also involved in the [law rah] collective and Woodbender. Occasionally he composes music for theater and performance art. He has released his solo music on Wool-E Tapes, Betontoon, Raubbau, Audio. Visuals. Atmosphere and Moving Furniture Records.
​
INFERNAL MOSQUITOES / THAT WONDERFUL NOISE tries to challenge the boundaries between acoustic and digitally generated sounds, looking for that zone where electronic manipulations and acoustic sounds merge seamlessly in the continuum of the sonic gesture. The acoustic instrument is bended, modified, hacked with the aid of contact microphones, pickups and strings attached to its body, resulting in a sort of hybrid device in between a reed instrument, an electric guitar, a percussion and a controller. The result is a concrete, dense sonic matter, where all the nuances of the human-instrument system (breath, metal, skin, water) are amplified and gain a new kind of presence in a pulsating and ever-changing scenario.
Riccardo Marogna is a musician, improviser, composer, born in Verona (Italy), currently based in The Hague (NL).
​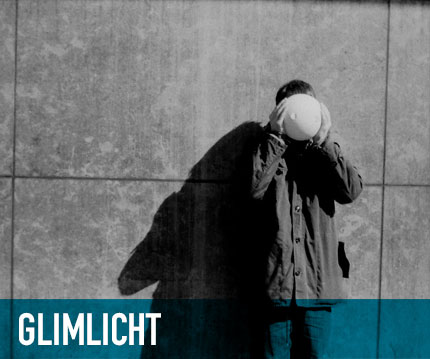 Being a visual and sound artist for quite some time now, Glimlicht finds himself seeing and hearing not a distinction between them anymore.
He uses analogue means to get his sounds and builds upon them with patience, while brewing cough syrup with his guitar. Fragmentation, decay and melancholia are topics that seem to always return to his work.
​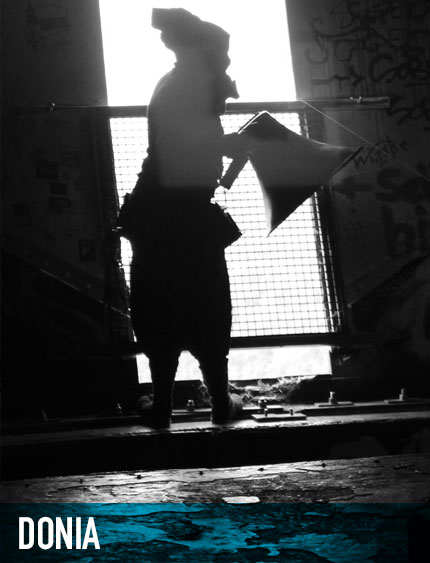 Donia Jourabchi , Iranian, born in Brussels (1986), is a sound explorer. She studied sound engineering at the SAE Institute of Brussels, developed skills in interactive sound techniques, real-time processing and interface design at the Interdisciplinary Centre for Digital and Sound Cultures in Belgium, and electroacoustic composition at ArtZoyd in France. Her focus moved towards a research-based practice during her Master's degree at the Institute of Sonology in The Netherlands. In her work, Donia sculpts textures of sound as a physical matter, designing spatial and sonic strategies that activate potential mechanisms of engaging the social within the acoustic awareness of space.
​
French singer Dominique Manu combines melodic tunes and raw industrial sounds to create very approximate pop songs. The music serves as soundtrack for stories about fate and inertia.
​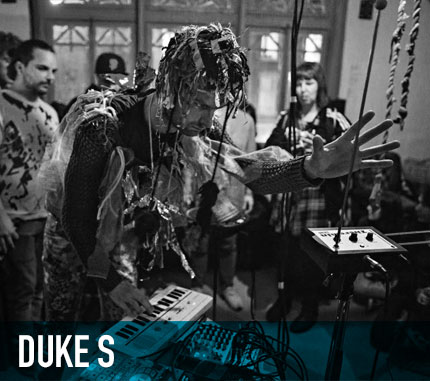 Duke S. sound is a quirky mix of synthetic exotica, Sun Ra-esque electro jazz and ambient, laced with "faux field recordings". The feeling is both futuristic and outdated, evoking ancient Egypt as well as adventures in outer space. At times the sound has something of Finnish composer Pekka Airaksinen. Live shows are accompanied by 8-bit visuals and of course cactuses. (Worm.org)
Performed in the Benelux, Portugal and Lithuania, using various vintage instruments including percussion pads and a theremin.
​
The project is inspired by the common passion of the members about the real-time digital processing of acoustic instrumental sound. The duo - Dan Gibson (modified cello) and Vladimir Vlaev (modified guitar), are also active as solo performers with the instruments developed by them.
In HYPOCHONDRIAC RESONATORS both artists explore the sound palettes of their instruments in an spontaneous and improvised manner. Although their individual approaches to instrumental processing are very different from each other, the common musical output impresses with its coherence and completeness
Vladimir Soundcloud
Dan Soundcloud
​
Maarten Wesselius is part of electronic music formations Oorcontact and Broodbaksessies and has been making electronic music solo as Pels since 1999. His method is firmly grounded in a sample-based and software-based approach and when playing live he has improvised with various live musicians, sampling their sounds and using them directly in instant composition.
​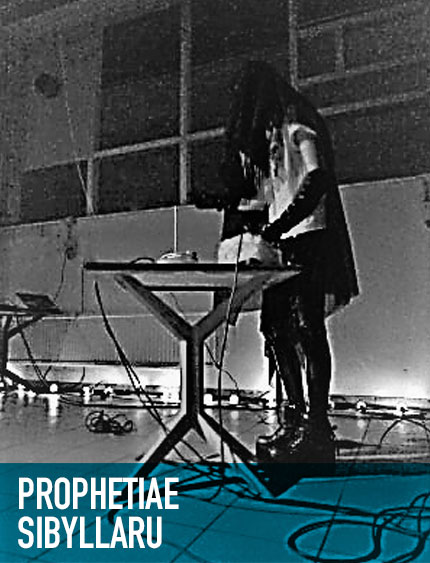 Prophetiae Sibyllarum is the moniker of Albertina Sybila, born in Guatemala in one of the most bloody years of the civil war in her country. She started her studies at the National Conservatoire of Music, where she played viola, as what she calls, 'her first love'. At some point she dropped out of the conservatoire, tired of the strict way of classical teaching there. After this, she started playing drums in an anarcho punk band.
She emigrated to Nederlands quite some years ago and this cultural shock produced a turmoil of emotions on her, creating a hybrid in between worlds.
Working with a theremin and a drone box , she studies how to make sonic sigils to catalyze the pain, rage,frustration, anxiety, misanthropy and all the pandemonium of emotions that are engraved inside of her. After secluding herself from social contact she describe this (creative/destructive) process as Rituals of Suffering, as a necessity of grief liberators.
Chaos Magic is one of the vertebrae of the column of her project. Intrinsically political always a dissident.
​
Patricia Manak and Harold Verra's friendship is a long-term one.
She has a big love for music. During her dancing career she witnessed the upcoming of Acid House, New Beat and British Drum & Bass. Patricia's quote: "It makes me happy when I just start and go on exploring, to find nice sounds or weird sound effects. Purely on intuition."
He is an active player in the underground scene as The Monoranger.
In November 2018 they teamed up fed by her interest in analog equipment, like Moog Mother 32, DFAM. They started rehearsing and the Grondwaterfestival # 5 will be their first public performance.